Create New Traditions with These Black Friday Jewelry Deals
Kimberly Zerkel | November 4, 2022
Kimberly Zerkel | November 4, 2022
The opportunity to create new traditions this holiday season starts with Black Friday jewelry featuring VRAI created diamonds. The time to embrace change is now. Start the tradition of conscientious purchasing by exploring limited-edition designs, exclusive gifts with purchase, donations in honor of Two Weeks of Giving, and special promotions for our modern, timeless engagement rings and fine jewelry collections. By choosing gifts featuring diamonds created in our zero-emission foundry, you can be sure that your Black Friday shopping and holiday celebrations will reflect your values and hope for the future.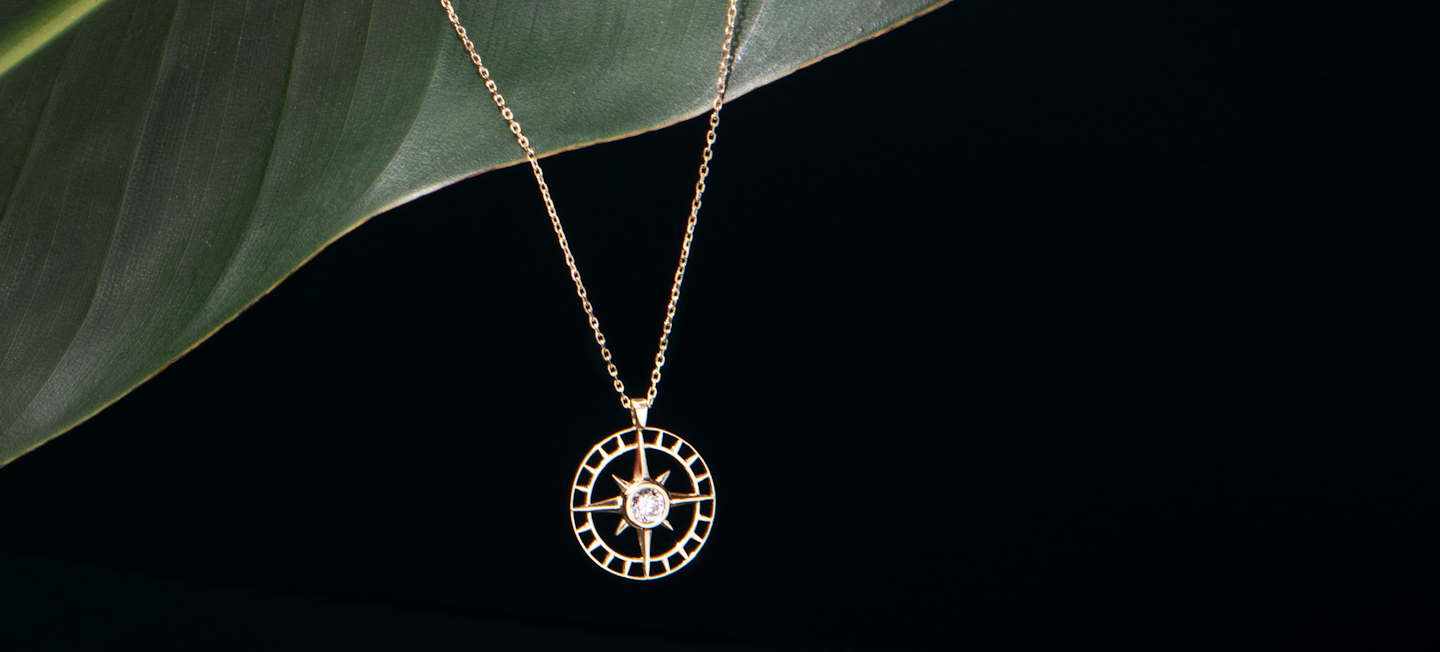 Our limited-edition Black Friday jewelry deal: The North Star Medallion
Perfect for holiday gift-giving, VRAI's limited edition Black Friday diamond necklace, the North Star Medallion is one of this season's most coveted designs. With its compass-inspired 14k solid yellow gold medallion and Round Brilliant VRAI created diamond at its center, this medallion is deeply symbolic. Consider it the perfect piece for the person who lights up your life and helps you stay on course.
For a holiday season dedicated to creating new traditions and chartering a new path forward, this limited-edition design embodies that spirit. It is available for purchase on Friday, November 26th for as long as supplies last. VRAI's special Black Friday necklace design comes with an exclusive gift with purchase. Shop starting on Black Friday to secure the perfectly-paired present right in time for your festivities.
Our Exclusive Black Friday Gift with Purchase: The VRAI Holiday Candle
When searching for the perfect holiday gift ideas, it's the extra details that make all the difference. Our Black Friday gift with purchase this year is an exclusive VRAI holiday candle. For every purchase of $400 or more, you'll receive a thoughtfully-made candle that will help bring a little extra light to this time of year.
The candle designed by Voyage et Cie is lightly scented and is an ideal addition to your jewelry gift. By exploring our array of gift guides — from our Style Edit to Gifts under $1000 to Most popular gifts and more — you'll find the perfect fine jewelry designs to pair with our holiday candle. Gift the two together as a bundle, or save and savor the candle for yourself! Our gift with purchase is available starting on Black Friday for as long as supplies last.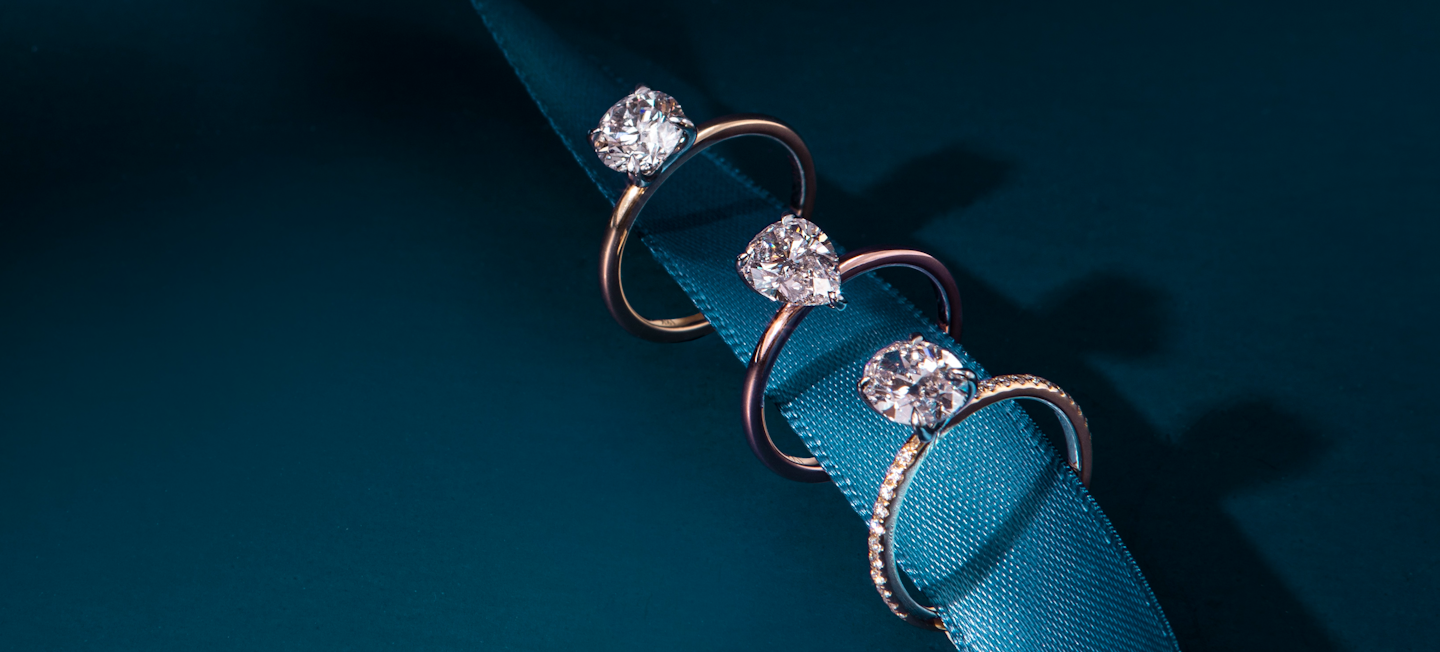 An Engagement Ring Promotion for Black Friday and Beyond
By speaking with one of our diamond experts, you'll receive $100 towards your engagement ring purchase. Our virtual and in-store appointments are well-loved — and popular enough to have prompted a North-American and UK tour. This is because, beyond the $100 towards your engagement ring, guests receive in-depth in-depth diamond education covering the 4Cs and our sustainable methods. You'll also receive guidance while selecting from our exquisitely cut diamond shapes and customizable settings.
Select your engagement ring, wedding bands, and even bridal jewelry for the big day with help from our diamond experts. Meet with them virtually or in-person at our showrooms.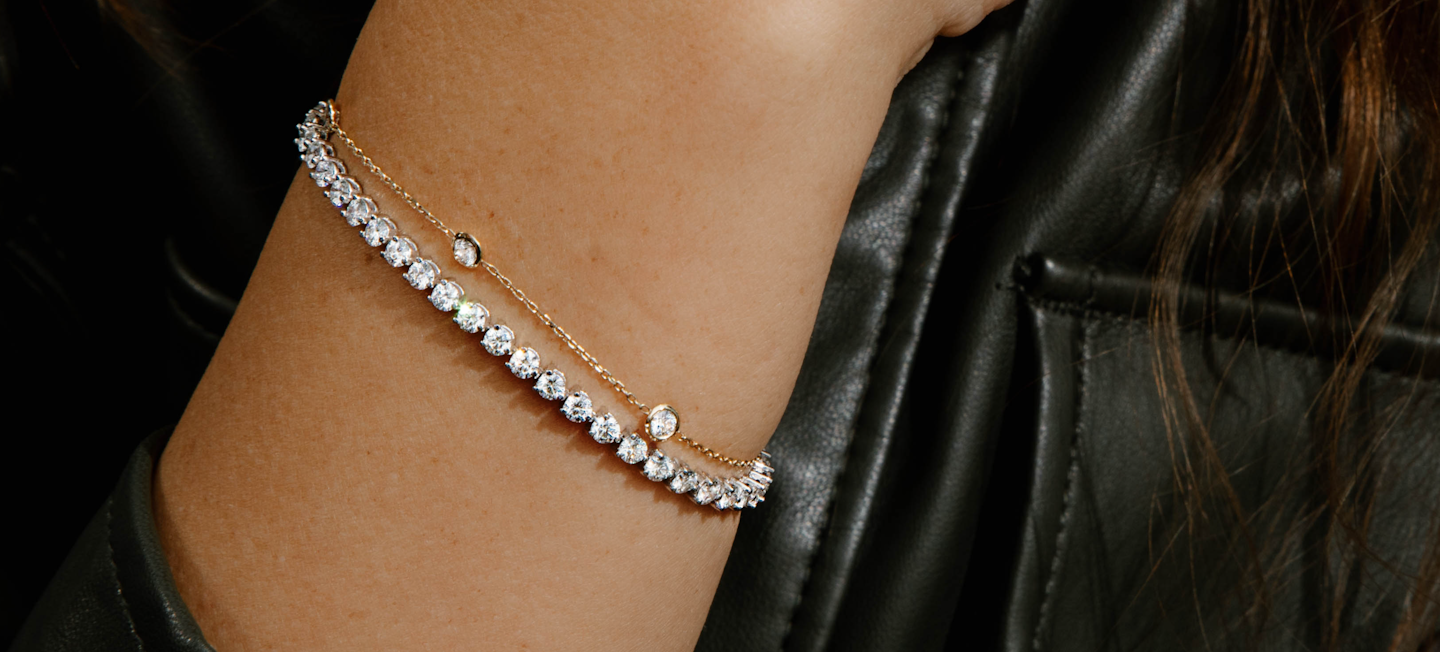 A Black Friday Jewelry Promotion for the Entire Holiday Season
This Black Friday, share your VRAI love with family and your chosen family and friends. Our Refer A Friend program is simple: refer VRAI to a friend via email and you'll both receive $75 dollars towards purchases of $500 or more.
Considering that you'll also receive our holiday candle with purchase, we can't help but feel that this is the perfect way to spread holiday cheer!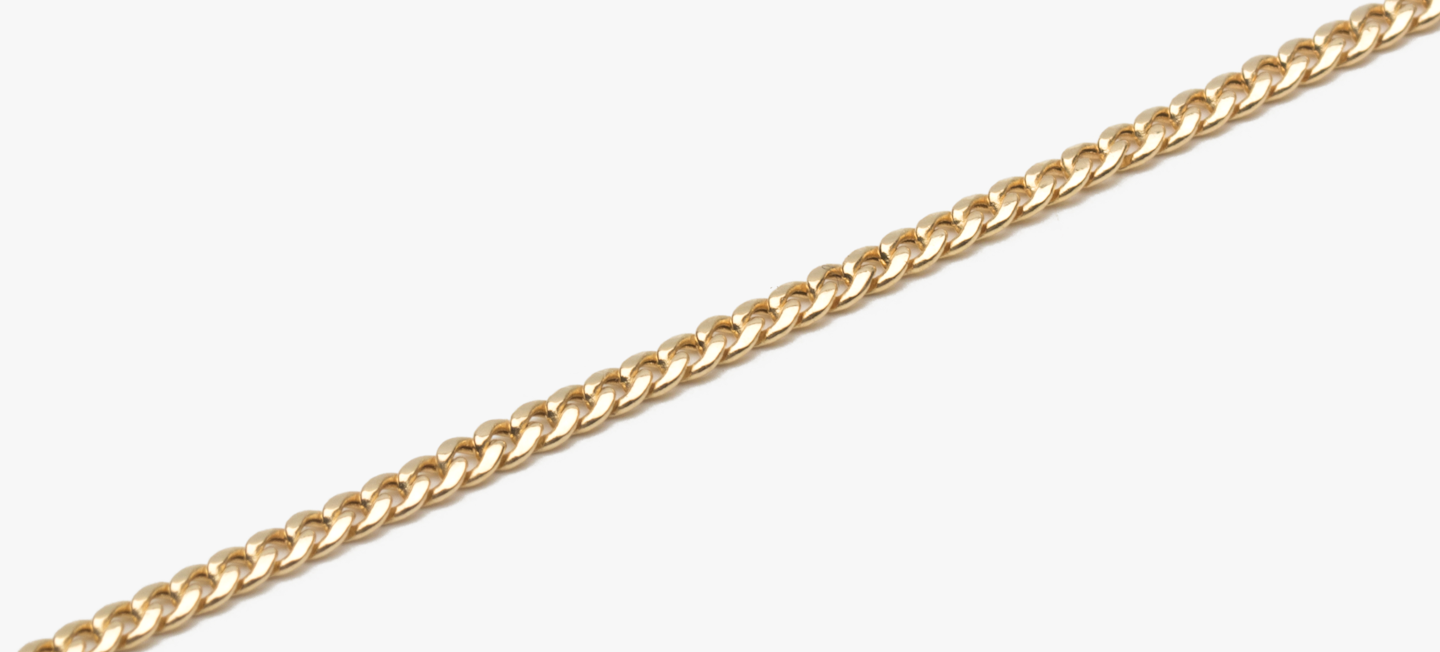 Our Early Black Friday Jewelry Deal: A Cuban Link Chain Bracelet
Shop early for Black Friday and you'll receive our Cuban Link Chain Bracelet with purchases of $1000 or more. This offer is only valid from November 18th to 25th, or while supplies last.
Our Cuban Link Bracelet features tightly-linked 2mm hollow gold loops, forming a fluid chain that's fit for any occasion. Pair with your engagement ring, wedding band, or fine jewelry purchase of $1000 or more for the ultimate holiday gift!
Our Cyber Monday Engagement Ring and Wedding Band Offer
For Cyber Monday, VRAI will offer complimentary engravings for every engagement ring or wedding band purchase. This promotion means that your customizable settings will be made even more personal with an intimate engraving of your choice.
From your initials to your wedding date to a short line from your favorite literary text, an engraving is a detail that makes your rings as unique as your love. Our suggestion: book your appointment with our diamond experts and learn more about our engagement ring collections. By speaking with them, you'll receive $100 towards your purchase as well as your complimentary engravings.
This offer ends at 11:59 p.m. PST on Monday, November 29th.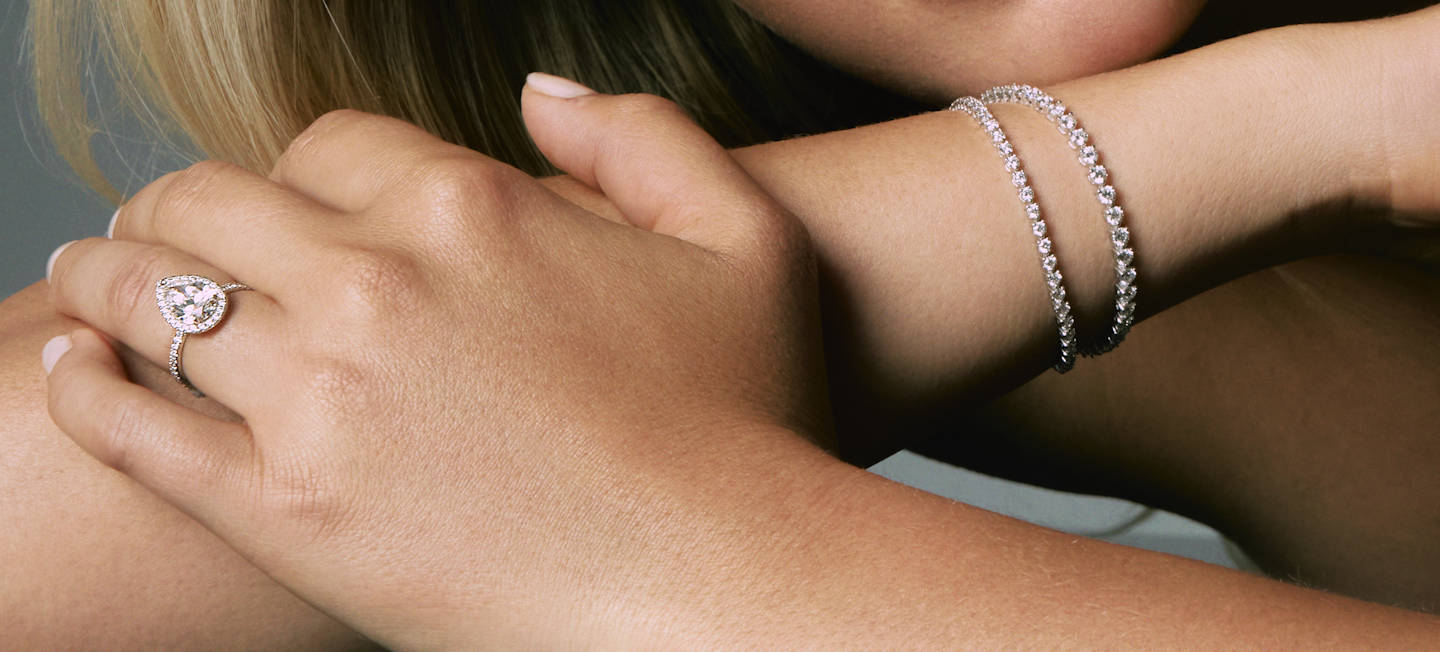 Explore VRAI Sustainable Fine Jewelry Holiday Gift Guides
It's time to celebrate new holiday traditions by exploring VRAI's sustainable fine jewelry holiday gift guides. Have you been inspired by our collections of modern, timeless designs? Explore our gift guides now to secure the perfect presents to make the season bright.